RSEvento! comes with up to 25 module positions. Each module position is named suggestively for an easier understanding of its location. The following picture explains their space orientation and arrangement.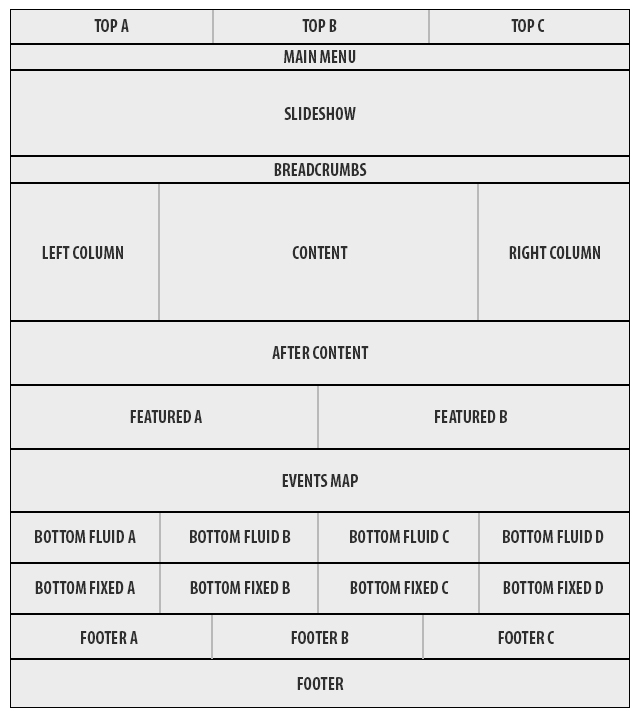 Special mention for the following positions:
After Content: Adding the RSEvents!Pro Upcoming Events module here will completely change it's style.

Events Map: Designed to fit the RSEvents!Pro Map module.
Bottom Fluid: These 4 fluid positions will automatically strech to fill the entire row. By using A and D, they will be streched over B and C.