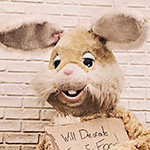 Aerosol paint (also called spray paint) is a type of paint that comes in a sealed pressurized container and is released in a fine spray mist when depressing a valve button. A form of spray painting, aerosol paint leaves a smooth, evenly coated surface. Standard sized cans are portable, inexpensive and easy to store.
Aerosol primer can be applied directly to bare metal and many plastics.
Speed, portability and permanence also make aerosol paint a common graffiti medium. In the late 1970s, street graffiti writers' signatures and murals became more elaborate and a unique style developed as a factor of the aerosol medium and the speed required for illicit work. Many now recognize graffiti and street art as a unique art form and specifically manufactured aerosol paints are made for the graffiti artist. A stencil can be used to protect a surface except the specific shape that is to be painted. Stencils can be purchased as movable letters, ordered as professionally cut logos or hand-cut by artists.
Source: Wikipedia